The first Annual Massachusetts Geological Society Field Trip took place on July 18, 2015. A limited number of copies of the Field Guide for the trip are available for $10. Please email us at geoinfo@massgeosociety.org for information on how to obtain a copy.

What did I do that weekend? Well, I met with a group of my peers and took a field trip back to a part of Avalonia, you know, just north of Boston in Lynn. Thanks to Dr. Lindley Hanson of Salem State University for leading the field trip and her in-depth knowledge of this area. Attendees put down their smart phones and reading glasses (for some) and many took out their loupes and rock hammers to enhance their field knowledge base. And learn we did. Both experienced and freshly minted geologists, as well as several geoenthusiasts, came together that day to share knowledge and learn from others, to explore and network. No "I have a conference call at 10AM" vibe, just hiking shoes, open minds, a bag lunch, and an interest in learning more about the geology of this part of Massachusetts.
– Jon Higgins, Higgins Environmental Associates, Inc.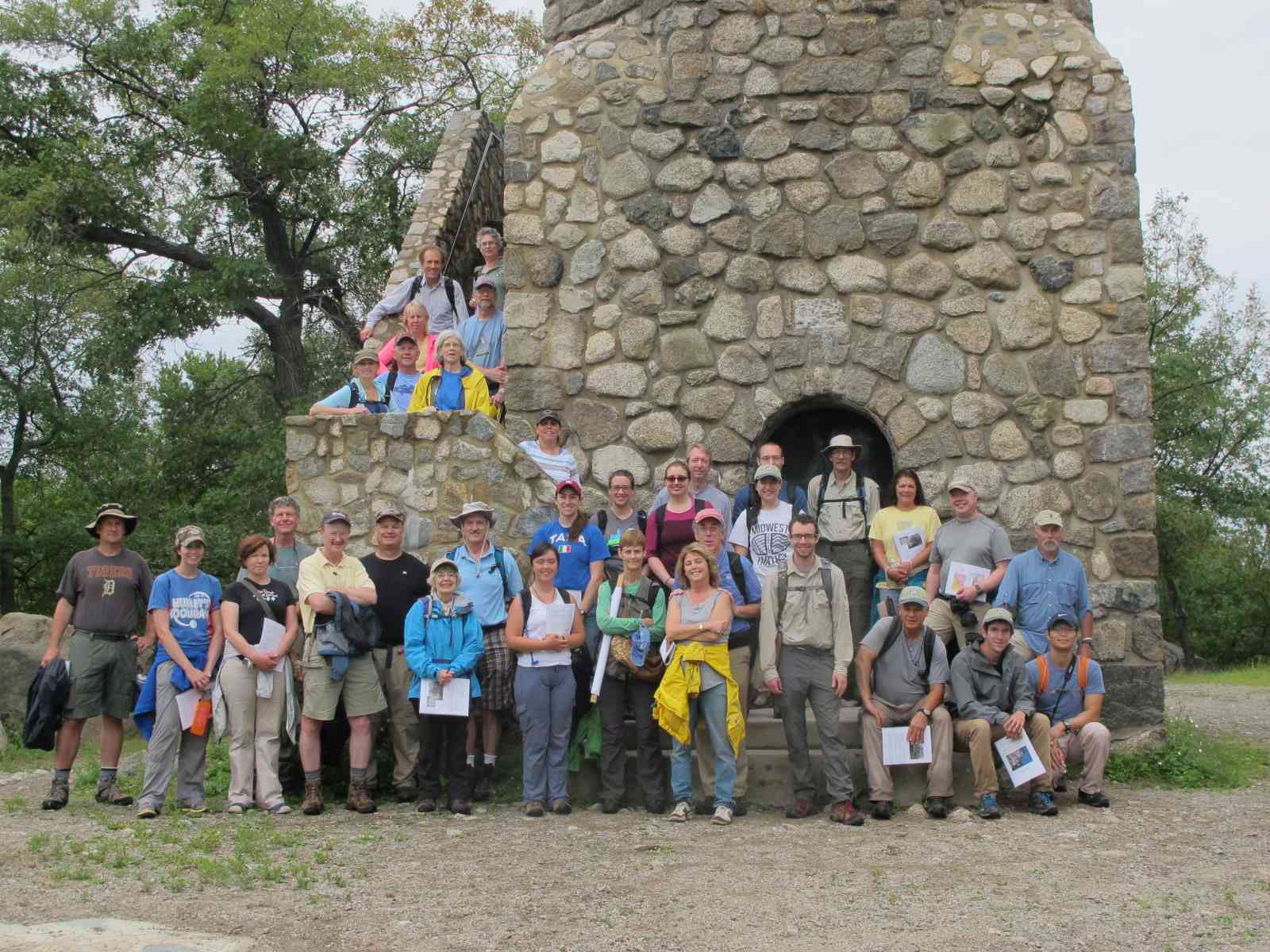 Geology on Foot: Rocks and Landforms of the Lynn Woods and Breakheart Reservations
Report from the First Massachusetts Geologic Society Field Trip -- July 18, 2015
Update from the Inaugural Meeting --
The inaugural meeting of the Massachusetts Geological Society was held on June 4, 2015, at the offices of AECOM in Chelmsford, MA. We had a great turnout, with approximately 60 people in attendance!
The keynote speaker was Dr. Stephen Mabee, P.G., the Massachusetts State Geologist, whose presentation was entitled, "So Massachusetts Has a Geological Survey?" After providing an historical overview of the Survey from its inception, Steve proceeded to describe the activities the Massachusetts Geological Survey has been engaged in since he took over the helm.
(Please click here for more information and a few pictures.)
2015
Inaugural Year Events!
First Membership Meeting -- First Annual Field Trip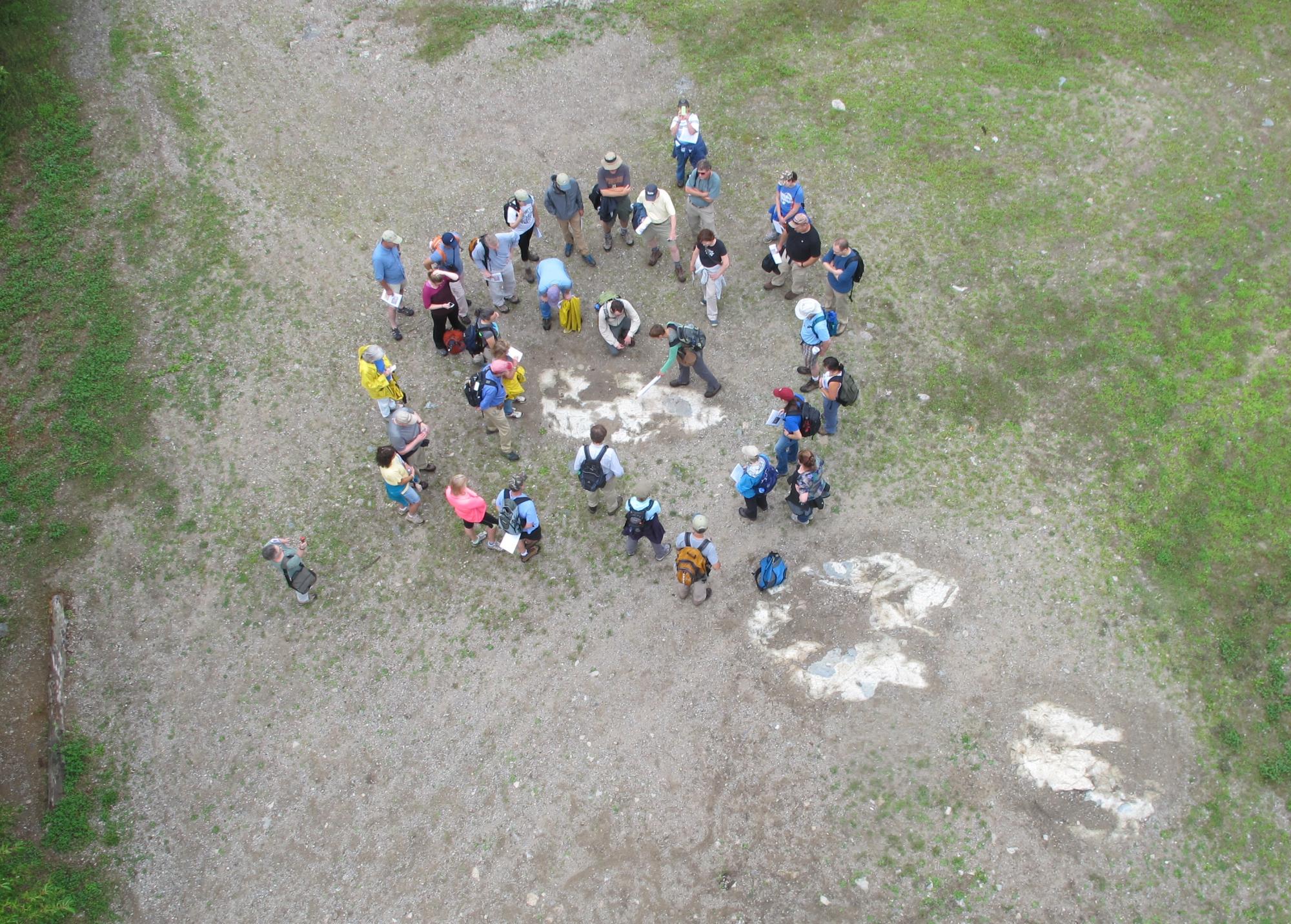 Click here for additional photos from the field trip.
If you have questions, suggestions for future events, or wish to volunteer to help organize future events, please email us at: geoinfo@massgeosociety.org