Nick Venti, post-doc with the Massachusetts Geological Survey, counting pebbles on Horseneck Beach in Westport
Paleozoic diabase on Calf Island with Great Brewster Island in background, Boston Harbor
Click here for additional photos from the 2015 field trip.
If you have questions, suggestions for future events, or wish to volunteer to help organize future events, please email us at: geoinfo@massgeosociety.org
The first Annual Massachusetts Geological Society Field Trip took place on July 18, 2015. A limited number of copies of the Field Guide for the trip are available for $10. Please email us at geoinfo@massgeosociety.org for information on how to obtain a copy.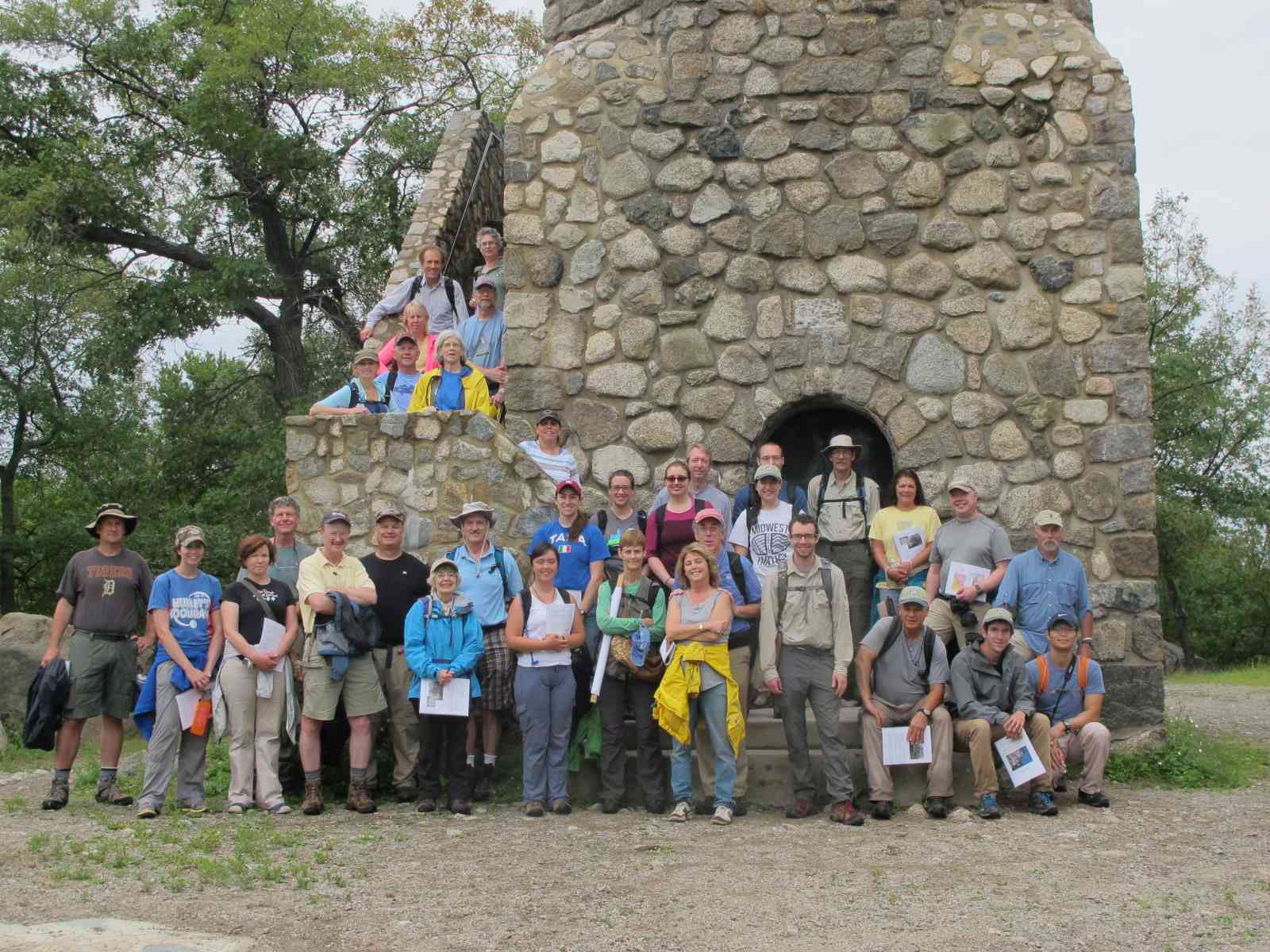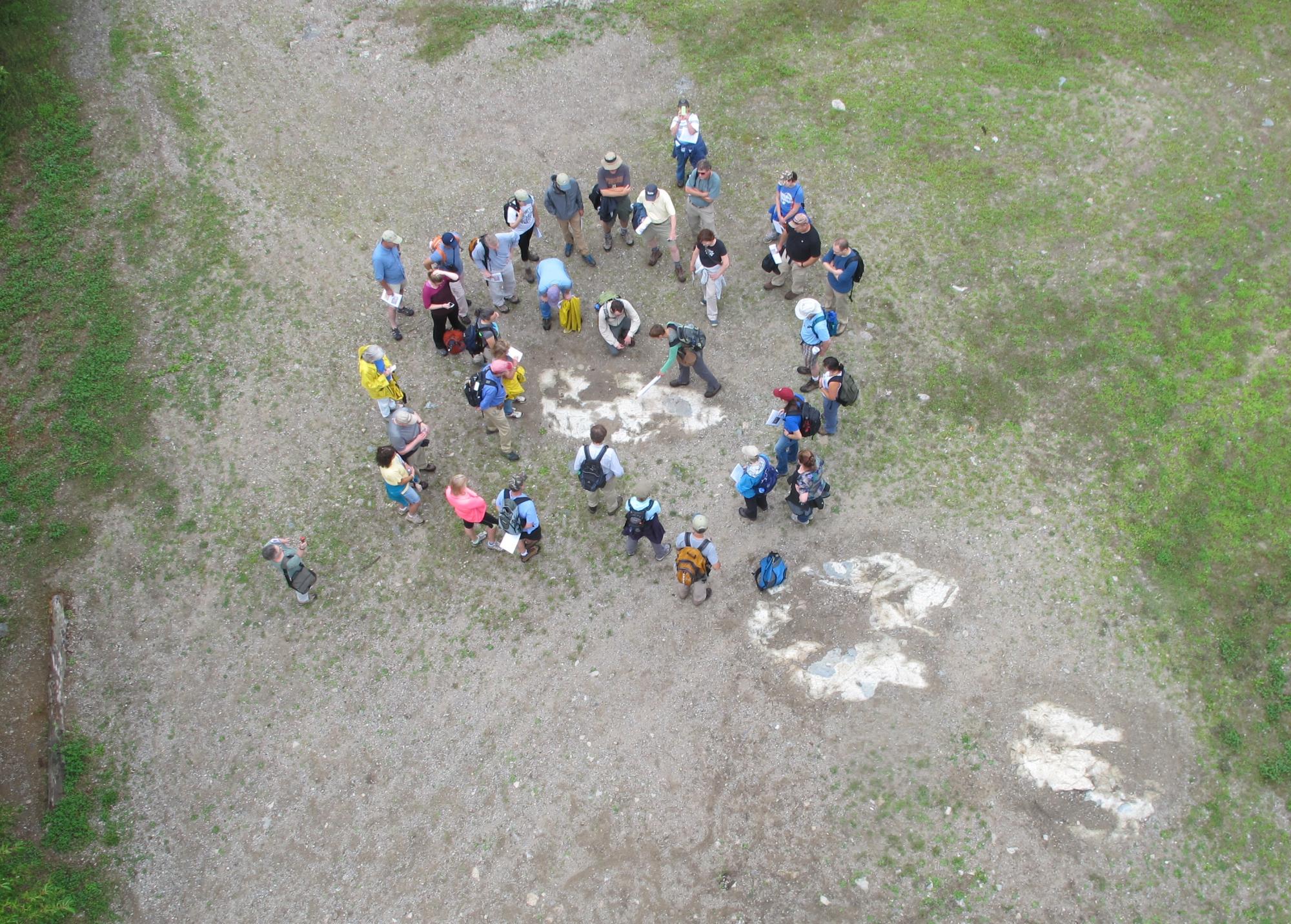 2016 Spring Field Trip to the Quabbin -- A Resounding Success!!
On May 14, 2016, Dr. Peter Robinson, professor emeritus from the University of Massachusetts and chief compiler of the central Massachusetts portion of the statewide bedrock geologic map of Massachusetts, led a once-in-a-lifetime field trip into the Quabbin Reservoir and surrounding area to view the spectacular rocks of central Massachusetts -- just for the Massachusetts Geological Society! It was a great opportunity to view rocks that are seldom seen and be provided with an explanation of their relationship to each other and to other rocks in the region.

The weather conditions were absolutely ideal, and the opportunity to view the Quabbin Reservoir from rarely seen perspectives was a great addition to the geology story. Dr. Robinson was assisted by Dr. Kurt Hollocher from Union College, and Massachusetts State Geologist, Dr. Steve Mabee, who helped compile the field guide for the trip.

Photos from the field trip are available by clicking here.
Copies of the Field Guide are available for $10. Please email us at geoinfo@massgeosociety.org for information on how to obtain a copy.
Planning is currently underway for 2020!
Please check back for updates on the Cape Cod Field Trip and notices for other upcoming events!!
2016 Annual Membership Meeting!!
Dr. Jack Ridge from Tufts University was the keynote speaker at the 2016 Annual Membership meeting on December 14, 2016, at the Berlin 1870 Town Hall in Berlin, MA. The title of the presentation was "€œThe Deglaciation of New England and its Relation to Climate: The Fusion of Varves, Radiocarbon Ages, Paleomagnetism, Cosmogenic-Nuclide Exposure Dating, and Critters in Lakes." An abstract of the talk is available by clicking on the title above.
Click on either map or the log to view "Save the Date!" flyer